Got Back Issues?
Are you having back problems? Consider visiting Horizon Spinal Care with Dr. Austen Scheumann in Murfreesboro. Horizon Spinal Care serves Mufreesboro, Smyrna, Shelbyville and surrounding areas.
If you haven't met Dr. Austen Scheumann you should, especially if you have spinal issues. Austen, I would argue is the friendliest and most passionate chiropractors that I know. He cares deeply for his patient's back problems and quality of life.

I first met Austen at the the Smyrna Slick Pig Barbecue grand opening. I introduced myself and when he introduced himself as a chiropractor, I responded, "My lower back bothers me some, do you have any suggestions of what I can do?"
He took the time to offer me some advice. I could hear in his voice and see in his mannerism that he had a passion for helping others.
His office is an Upper Cervical Chiropractic office.
What is Upper Cervical Care?
Upper Cervical Care is a rapidly growing form of health care. The care focuses on the intricate relationship between the alignment of the top two bones in the neck (C1,C2) and the function of the Central Nervous System (Brain and Spinal Cord).
The interrelationship between these structures is absolutely essential to the bodies ability to promote and restore health. Science tells us that the brain-stem acts as a switchboard operator between the brain and body. The brain-stem is relaying nerve signals to every cell, tissue and organ system in the body via the spinal cord and nerves.
Therefore a misalignment of one of the first two bones, called a Vertebral Subluxation, will disrupt brain to body communication. If this is not corrected it could lead to the loss of body function and healing potential.
An Upper Cervical Chiropractor takes great care in determining where a misalignment is in the spine and then corrects this misalignment with a precise adjustment. This serves to restore proper brain to body communication by removing interference or distortions, allowing the body to once again generate health. This is the ONLY goal of a Upper Cervical Chiropractic. We do NOT treat symptoms or disease. However when there is no interference to the nerve system that give your body the best chance to heal from whatever symptom or "disease" you may be suffering with.
Where is Horizon Spinal Care?
They are located at 745 S Church St. Ste #405 Murfreesboro, TN. 37130…Visit Horizon Spinal Care Chiropractic website: https://www.horizonspinalcare.com/
Contact Dr. Austen Scheumann at 615-203-5111 or via Email: horizonsoinalcare@gmail.com.
The History of Chiropractic?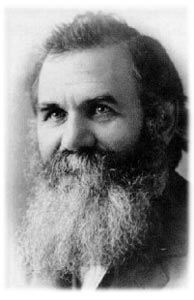 Chiropractic as a profession began in 1895 when its founder, Daniel David Palmer, "adjusted" the spine of a deaf janitor and claimed to restore his hearing. Spinal manipulation was not an unknown treatment in 1895, and Palmer never claimed to be the first to use manipulation for the cure of disease. He did claim, however, to be the first to use specific contacts as short-leverage points for making more specific spinal "adjustments."
Early years
Palmer founded the Palmer School of Chiropractic, where he taught his methods to the first chiropractors. These early years of the profession brought about a great deal of tension between conventional allopathic medicine and this new approach. Statutes to practice chiropractic were not established until later, though many chiropractors defiantly opposed the medical statutes they regarded as an infringement of their rights and obligations to serve their patients. Until the 1960s, it was not uncommon for chiropractors to be jailed and fined for practicing without a license.
Chiropractic today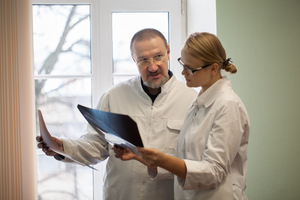 The more recent professional cooperation and mutual appreciation between chiropractic and conventional medicine lie in stark contrast to many years of discord. Cooperation and the collaborative care of patients are now quite common.
Interdisciplinary practices are now becoming more common in a variety of settings, with chiropractors, medical doctors, physical therapists, and others working as partners in occupational health, sports medicine teams, and rehabilitation centers.
Chiropractors may provide the primary intervention of manual therapy to normalize joint function in patients recovering from injuries, or they may work cooperatively, for example by providing manual therapy and nutritional guidance for patients undergoing chemotherapy.

About Dr. Austen Scheumann 
Dr. Scheumann is from Hoagland, IN, a small town in the outskirts of Fort Wayne. As a kid he was heavily involved with sports which allowed Dr. Scheumann to see first hand some of the duties chiropractors do on a regular basis. He was able to see the true difference that Chiropractic care made in people's lives and wanted to make the same type of impact. This led Dr. Scheumann to become a Chiropractor.
Dr. Scheumann received his Bachelors of Science in Kinesiology at Indiana University Purdue University Indianapolis (IUPUI). He continued his education and received his Doctorate of Chiropractic at Palmer College of Chiropractic in Davenport, Iowa.
​While enrolled at Palmer Chiropractic College Dr. Scheumann suffered from headaches and chronic fatigue issues. He tried numerous chiropractic techniques to help alleviate the issue, many would only help for a few days. Finally he came across the NUCCA technique. Dr. Scheumann received two adjustment and his headaches have been gone ever since. This led him to want to provide the same quality of care to all the patients he cares for. He's committed to providing the highest quality chiropractic care in Murfreesboro and the Nashville greater area.
Outside the office Dr. Scheumann enjoys out door activities, traveling, and spending time with family.