*This story originally posted in the TnMagazine.com 

Once part of Tennessee culture, these mail carriers linked our communities together the old-fashioned way.
By Bill Carey
If you Google the words "mail hack," you'll be bombarded with information about how people can sabotage your email service. But the two words used to refer to an important part of American culture that ceased to exist about a century ago.
Before the automobile, mail was delivered by horse or mule-led conveyances known as hacks. The "mail hack" might have been an enclosed carriage, a buggy or a vehicle specifically made for the purpose of carrying letters and packages. These vehicles moved along the countryside at 5 or 6 miles per hour, stopping about every two hours to change horses.

After railroads came to Tennessee, towns that had rail service would get their mail by train. If your village was not on a rail line, the mail would be unloaded at the nearest train station and delivered by hack to your local post office.
For instance: Lynchburg's mail would be unloaded from the train in Shelbyville and delivered by hack from there. Mail bound for Benton (seat of Polk County) would be brought by hack from Cleveland. A hack brought mail from Waverly to the Humphreys County town of Hurricane Mills. Maury County had half a dozen mail hacks that left the Columbia post office every afternoon at 1 p.m. bound for villages such as Hampshire and Mount Pleasant.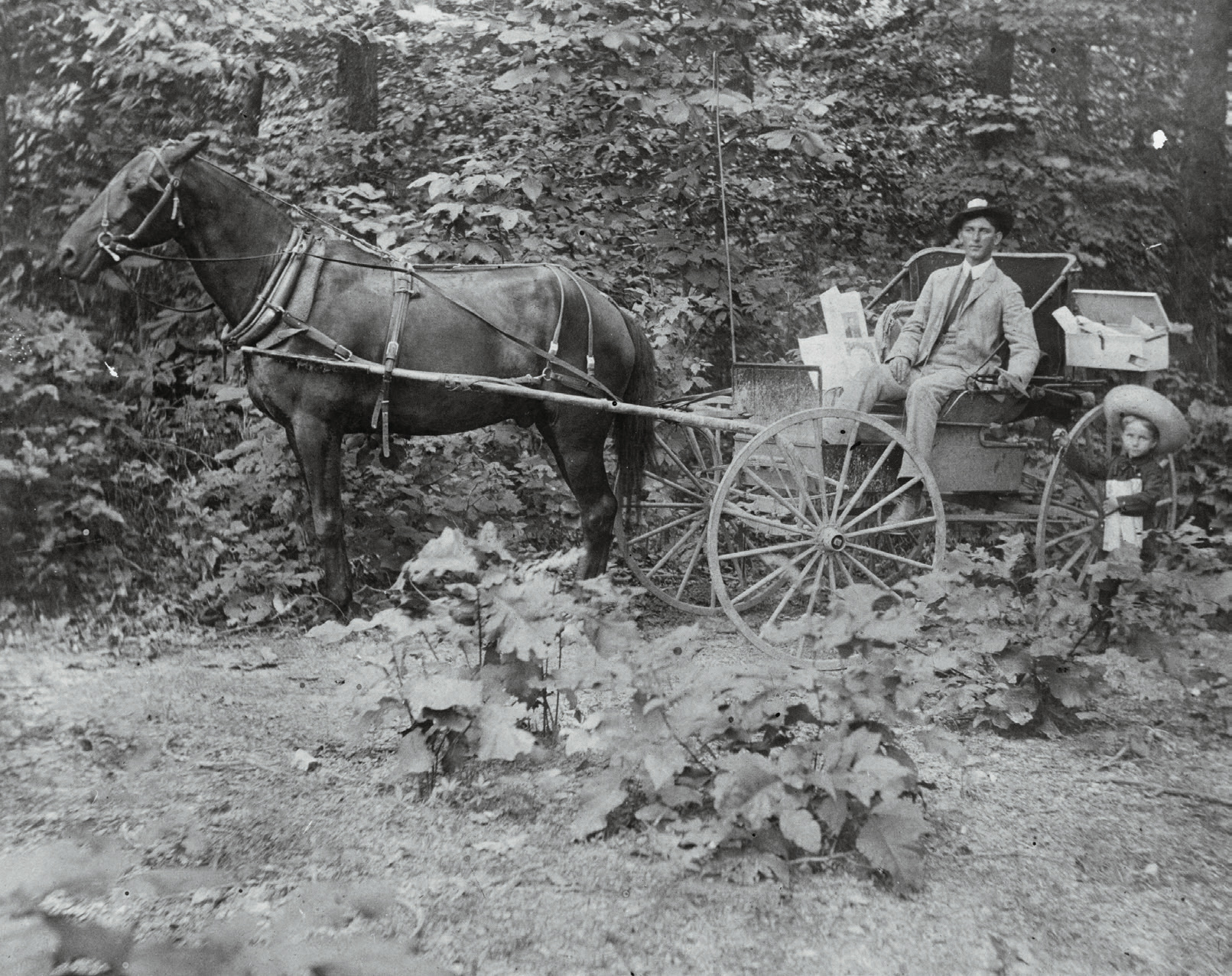 Passengers could ride mail hacks for a fee. In 1858, it cost $2 to ride the mail hack from Fayetteville to Shelbyville. In 1888, it cost $1 to ride the mail hack from Bolivar to Whiteville in Hardeman County. About that time, it took 50 cents to ride the mail hack from Clarksville to Mount Carmel in Montgomery County.
Places off the beaten path — resort hotels, for instance — could be reached by mail hack, but it was best to bring a book to read along the way. In 1905, there was a resort hotel in Sevier County called Henderson Springs, located in what is now Pigeon Forge. Mail addressed to Henderson Springs would be unloaded from the train in Knoxville, then lugged by mail hack to Sevierville — a 28-mile trip taking three and a half hours. In Sevierville, the mail would be transferred to a different hack and taken on a four-hour journey passing Boyd's Creek (where the horses were changed) and Baker Springs (where the horses were changed again). If all went well, hack, mail and worn-out passengers would arrive at Henderson Springs Resort at 9:30 p.m.
Like the interstate truck of today, the mail hack of yesterday didn't make the news unless something bad happened. In March 1873, the mail hack got stuck in the mud between Dyersburg and Rutherford, which made the paper. In 1885, a mail hack capsized on the Buffalo River near Linden, drowning the horses. In 1901, a hack ran into a streetcar in Knoxville, and "mail sacks, tin cans of milk and butter and various boxes and baskets" were strewn all over the road.
In 1903, a driver tossed a sack of mail from the hack as he passed the station at Mascot (in Knox County), not wanting to climb down because of the pouring rain. The sack was swept away into a creek and lost, meriting an embarrassing entry in the Knoxville newspaper the next day.
In 1906, horses leading a mail hack in Stewart County became frightened and started running. The driver fell out of the hack seat, leaving two female passengers to fend for themselves in the speeding vehicle. The horses didn't slow down for a mile or two, and "the ladies were fortunately uninjured."
Sometimes, on slow news days, even an ornery mule made the news. "Everett Frogg, who was driving the Jamestown mail hack, was severely kicked in the head by one of the mules in front of the post office," the Morgan County Press reported on April 30, 1920.
Cars started replacing mail hacks in Tennessee in 1910 when an automobile started running a route from Nashville all the way to the Marshall County community of Chapel Hill via Nolensville, Triune and other stops. Over the next few years, the postal service phased in other auto routes, and sometimes this made the news. The automobile replaced the hacks from Murfreesboro to Woodbury in 1912, from Sparta to Cookeville in 1913 and from Pulaski to Cornersville in 1917. Newspapers were universally delighted by the improved service. "He (the mail carrier) now makes his run in two and a half hours, whereas his former time was six hours," the Knoxville Sentinel reported when Loudon County shifted to automobiles in 1915.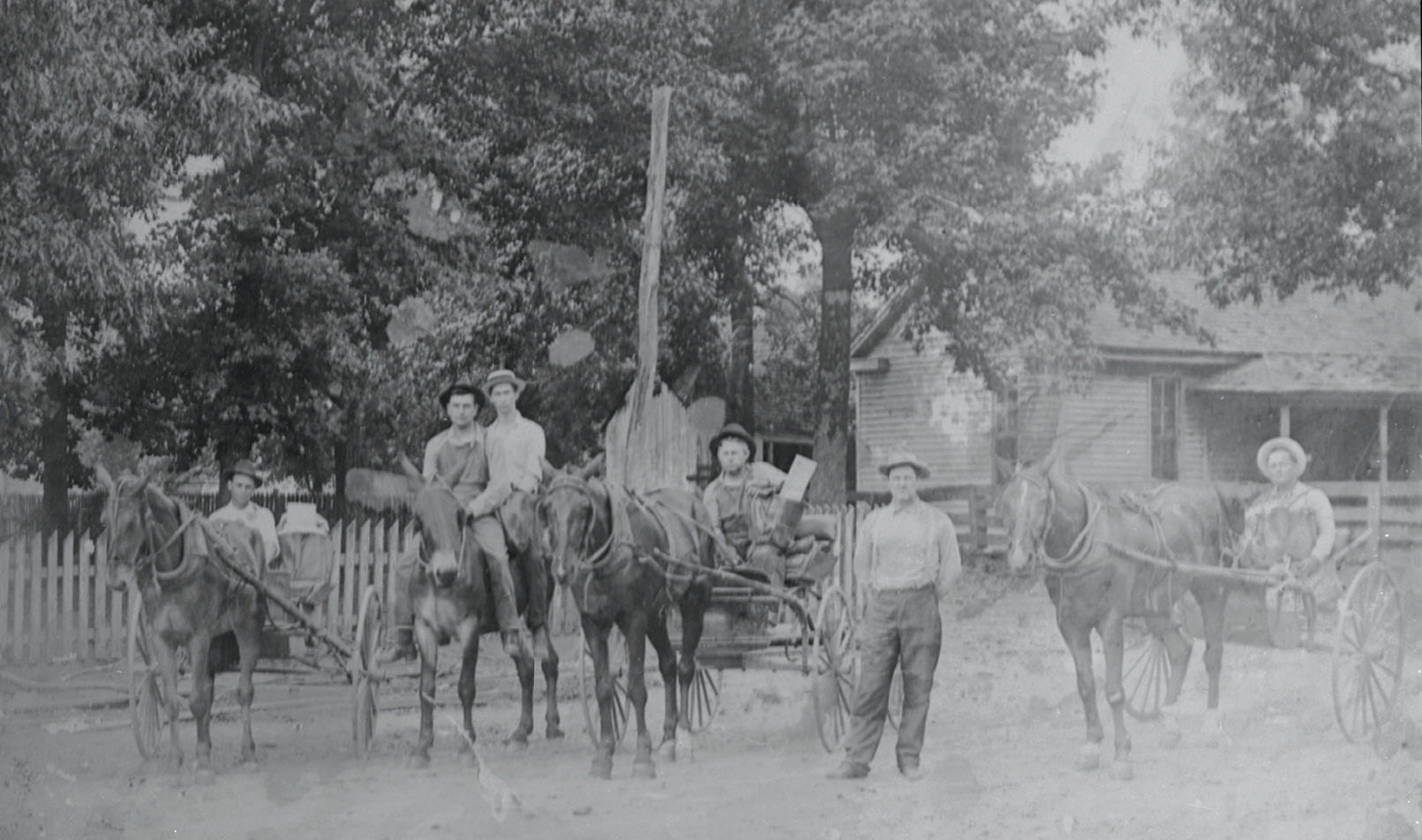 The mail hack was gone in most parts of Tennessee by 1923. However, the Fentress County seat was still served by mail hack as late as 1930, according to a first-person account of visitors to that area. "A mail hack with four seats took thirteen of us across the mountains to Jamestown," reported the July 31 Tennessee Baptist newspaper.
After the mail hacks were gone, there were passing references to their existence in obituaries and retirement articles. When 79-year-old J.W. Elmore died in 1932, the Rutherford Courier described him as "the last of the old mail hack drivers to pass away. For nearly 50 years he drove a mail hack between Murfreesboro and Eagleville and Shelbyville."
In 1958, Stewart County postman Elmer Morris of Dover retired, and the Stewart County Times did a long article about it. Morris said he'd driven a mail hack in the early part of his career. "The route was 24 miles and a full day's work by horse and buggy, beginning at 7 a.m. and ending at 6 p.m.," reported the Times. "They (the mail hacks) were drawn by horses, and Mr. Morris said that in winter, he used two, though one could do the job in the summer when the ground was free of mud and snow."