State Rep. Mike Sparks honored with Award for Conservative Excellence at CPAC
MAR 06, 2022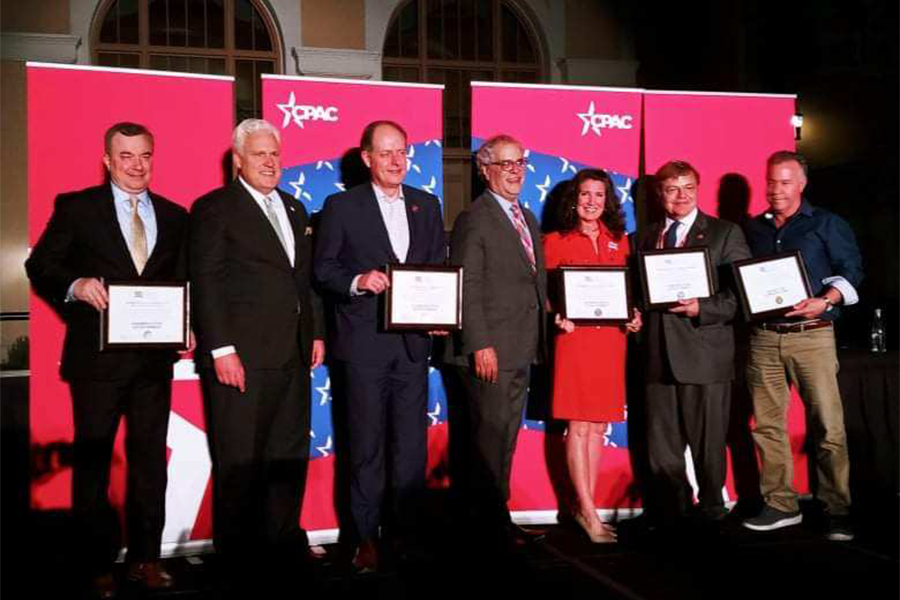 ---
The ACU believes in freedom and that the Constitution of the United States is the best political charter yet created by men for governing themselves, according to its website. It is also the organization's belief that the constitution is designed to guarantee the free exercise of the inherent rights of the individual through strictly limiting the power of government.
The ACU's rankings are an initiative of the American Conservative Union Foundation's Center for Legislative Accountability. They are designed to reflect how more than 8,000 elected officials across the nation view the role of government while illustrating the differences between chambers of the legislature and revealing lawmakers' positions across 186 policy areas that directly affect citizens.
Mike Sparks represents House District 49, which includes part of Rutherford County. He is a member of the Commerce Committee, Education Instruction Committee and the Finance, Ways and Means Committee and Subcommittee.
Released by the Tennessee House Republican Caucus